Why Shop With Us?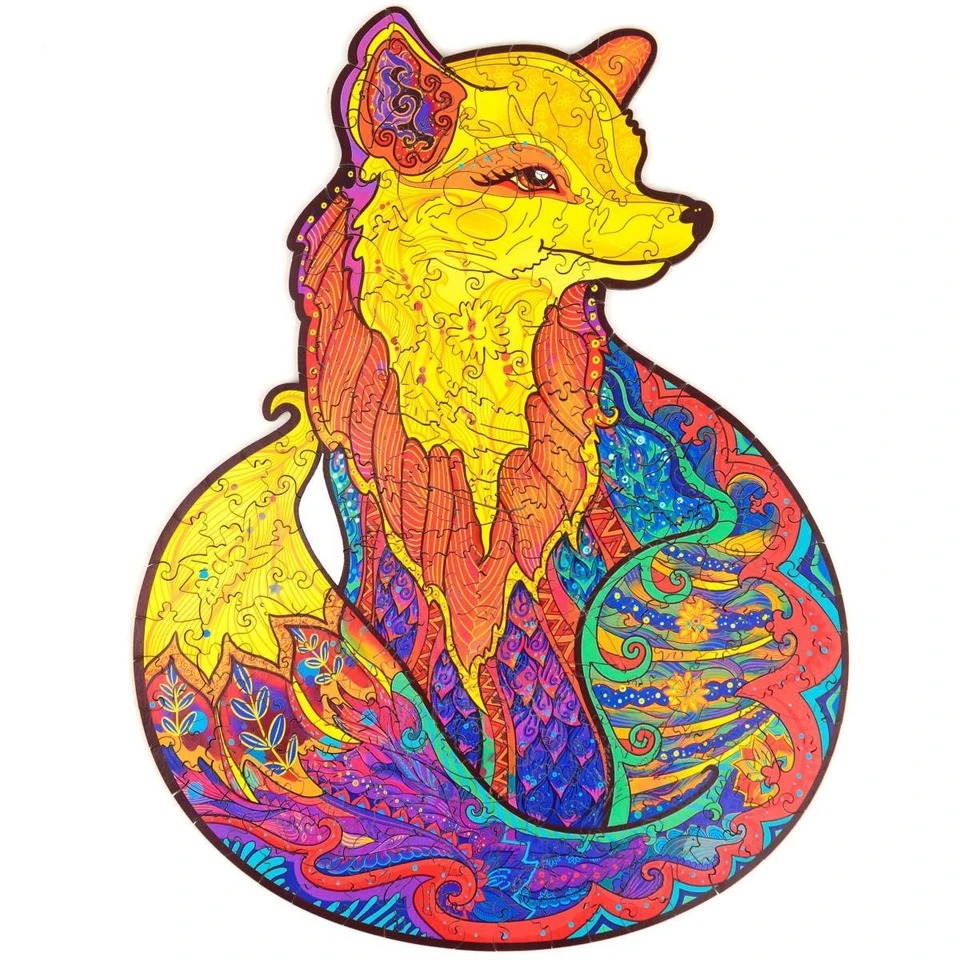 GREAT AS A GIFT
A gift that will surprise them and stay in their memory. Each puzzle is packed in a premium wooden gift box.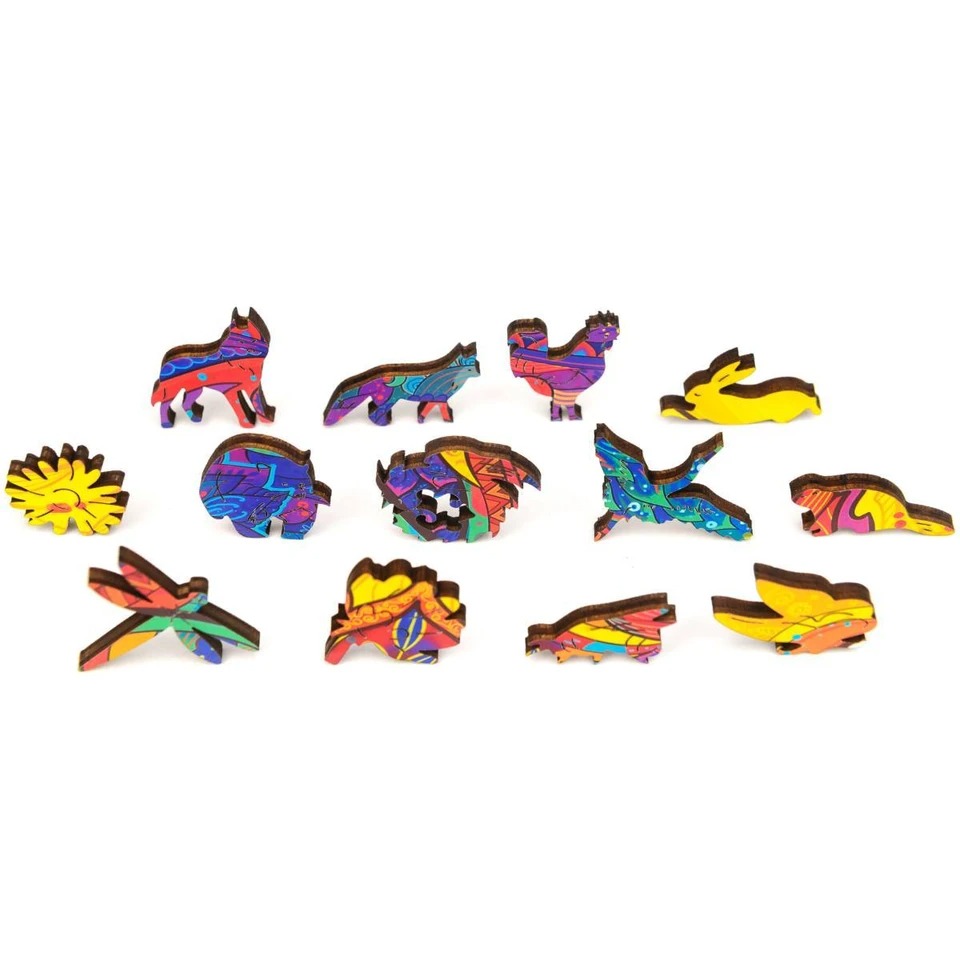 Each puzzle piece has its own unique shape. This is a highly complex assembly of 200 uniquely-shaped puzzles, similar to 1000 average cardboard puzzles in complexity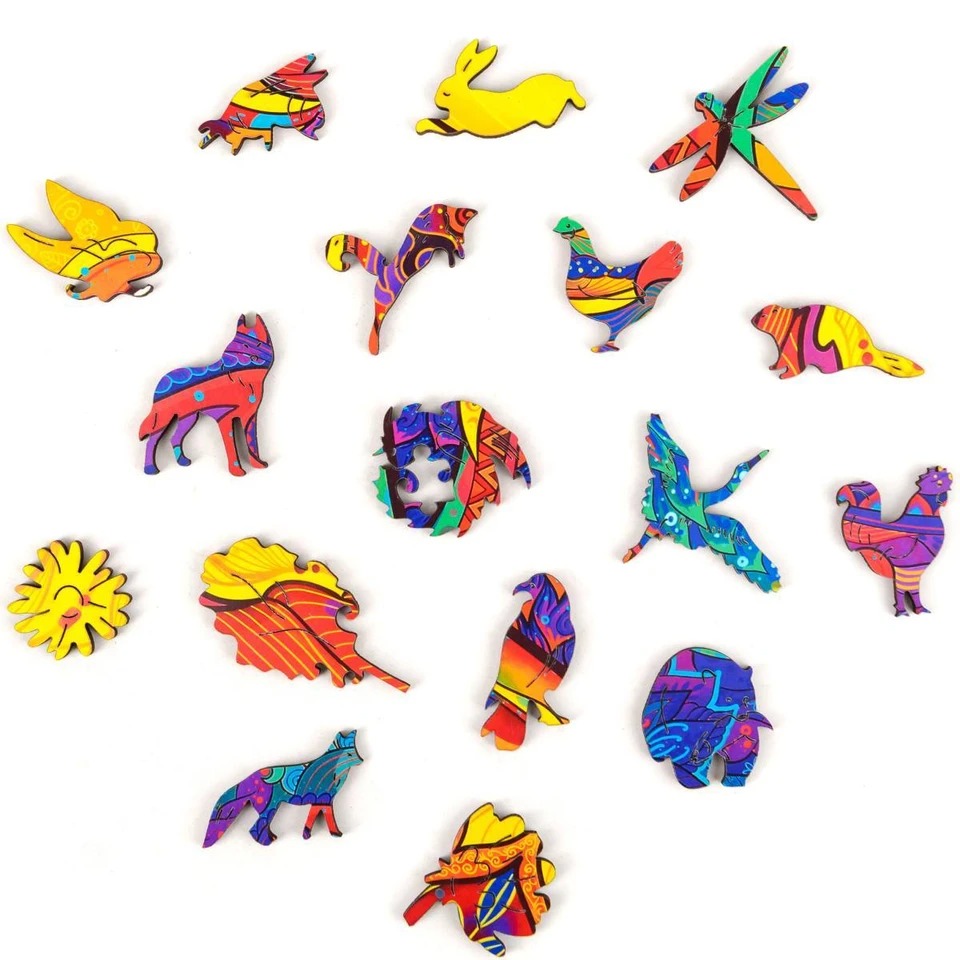 Interesting and Fun for both adults and children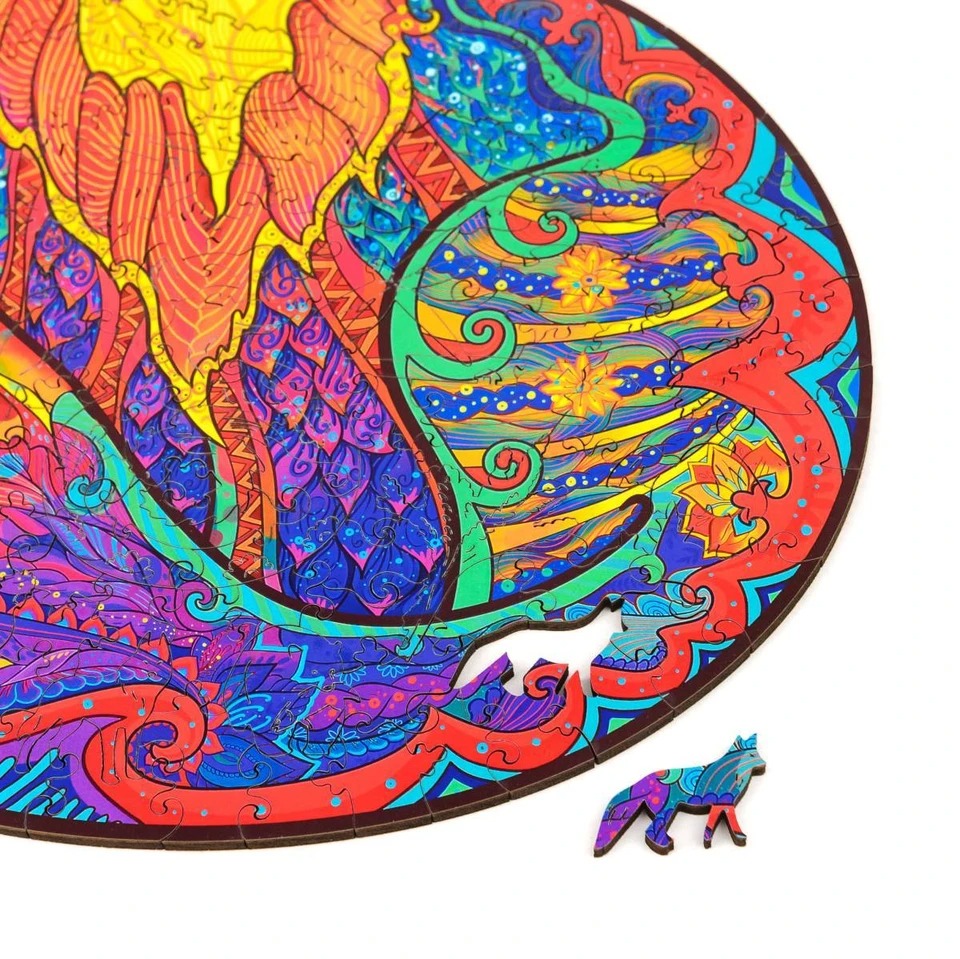 All parts of the puzzles are cut from HDF
Domestic US shipping 7-11 days(With Standard/Free Shipping)!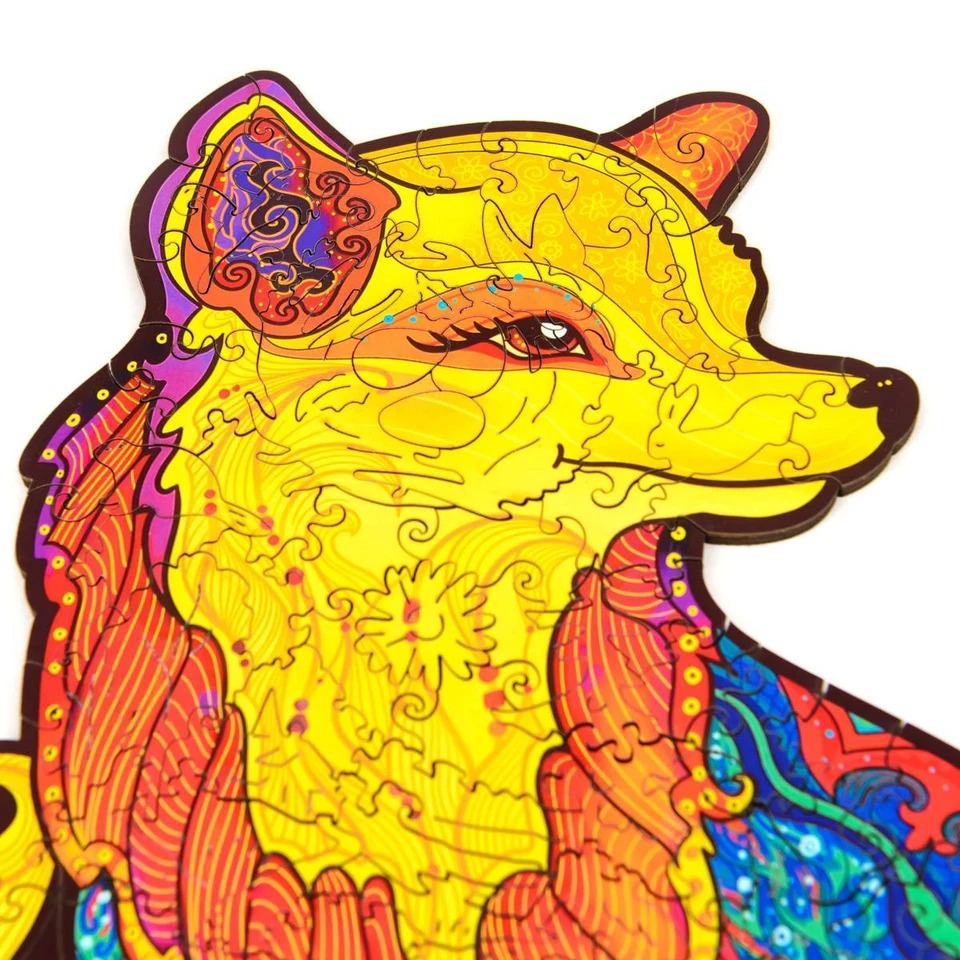 This is not just a puzzle — it is a wooden puzzle. It will be a great gift for both a child and an adult. 
This charming fox is not as simple as it seems. Solving the puzzle will be very difficult and entertaining. Each piece, each figure, will tell about the fun life of this predator. After solving the puzzle, you will find a chicken, a nest with eggs, and a hare, which she likes to feast on. You will also find the deceived crane from the famous fable, and the bear that the little fox circled around her finger. Still hiding in this puzzle there are beautiful flowers and patterns. This puzzle certainly is a piece of art.
This exciting game is suitable for school children and adults.
King Size  – 31×40 cm (12.2×15.7 in) – 332 pcs – average complexity, age 14+, assembly time 4-6 hours.
Size M – 25×33 cm (9.8×13 in) – 196 pcs – average complexity, age 10+, assembly time 2-4 hours.
Size S – 18×23 cm (7×9.2 in) – 101 pcs – average complexity, age 7+, assembly time 1-2 hours.