Why Shop With Us?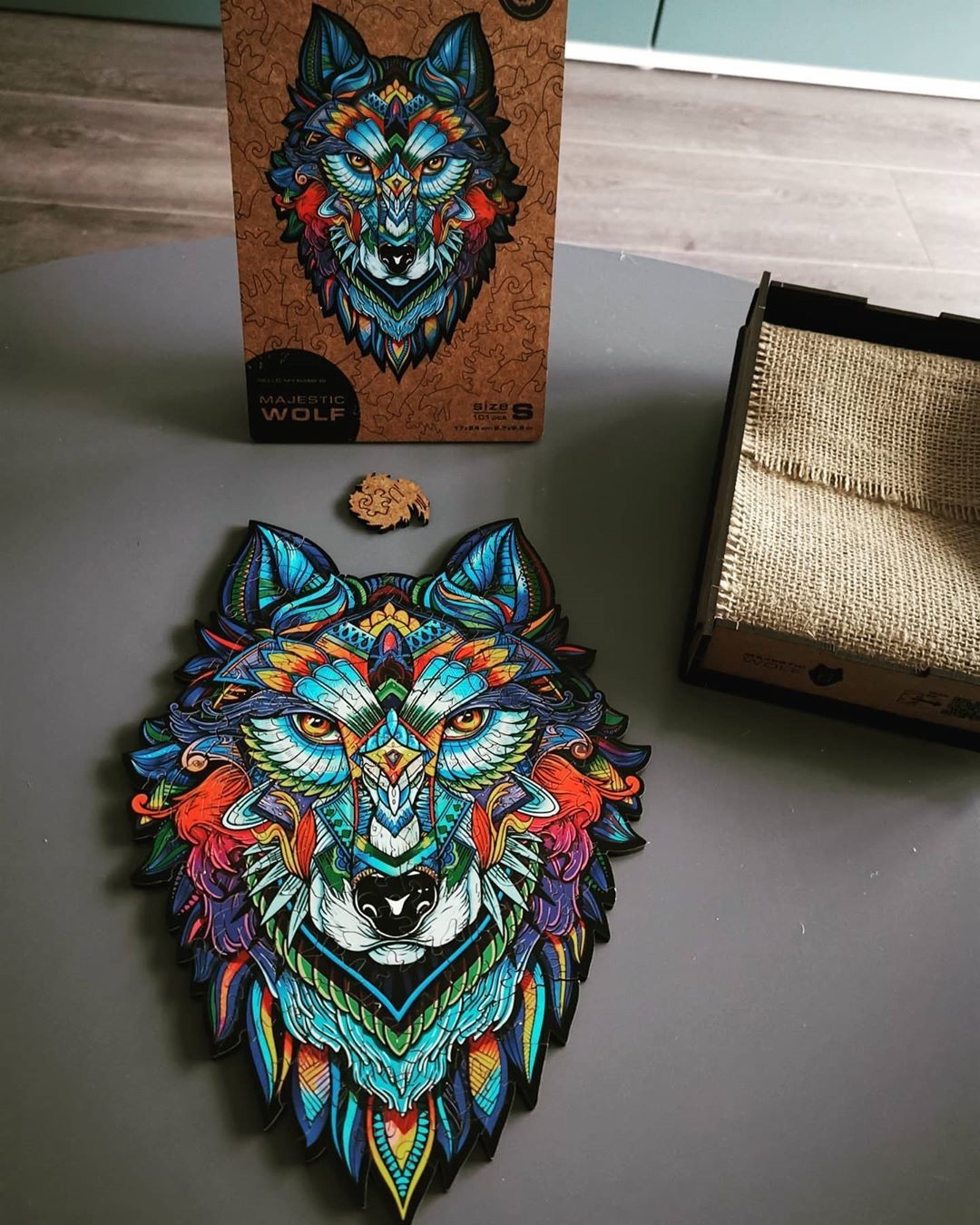 GREAT AS A GIFT
A gift that will surprise them and stay in their memory. Each puzzle is packed in a premium wooden gift box.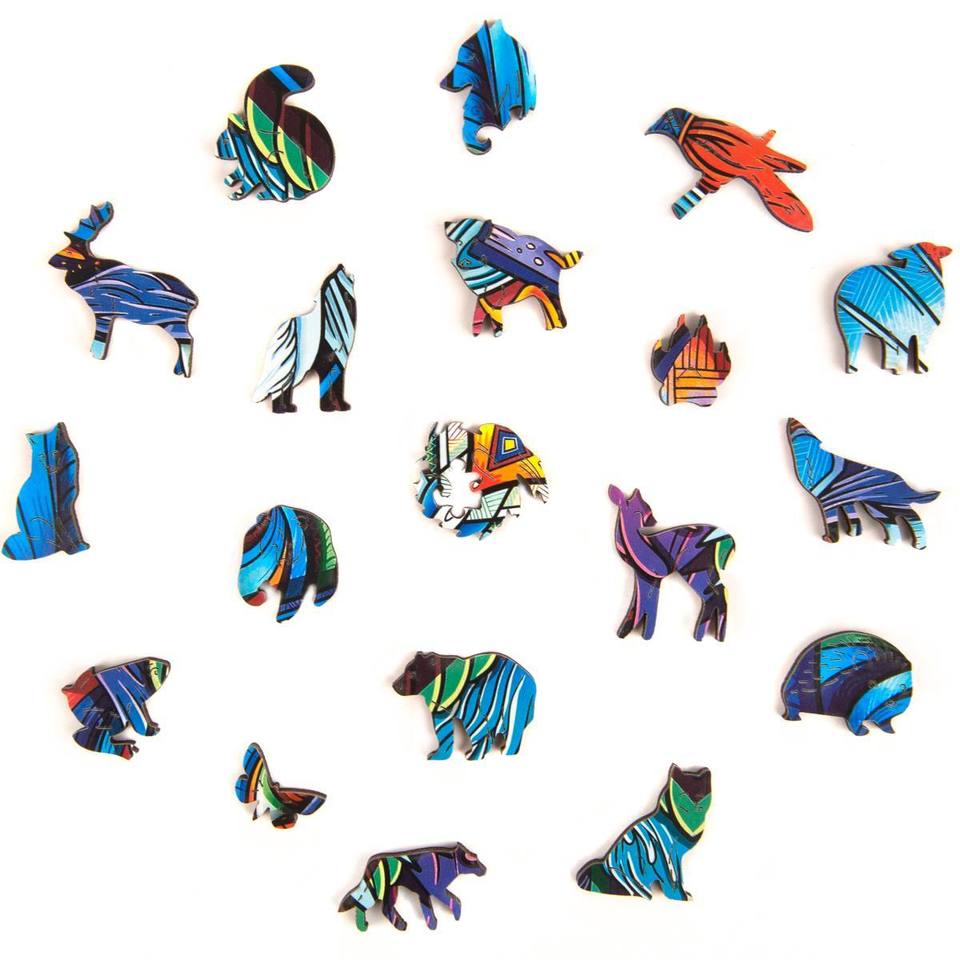 Each puzzle piece has its own unique shape. This is a highly complex assembly of 200 uniquely-shaped puzzles, similar to 1000 average cardboard puzzles in complexity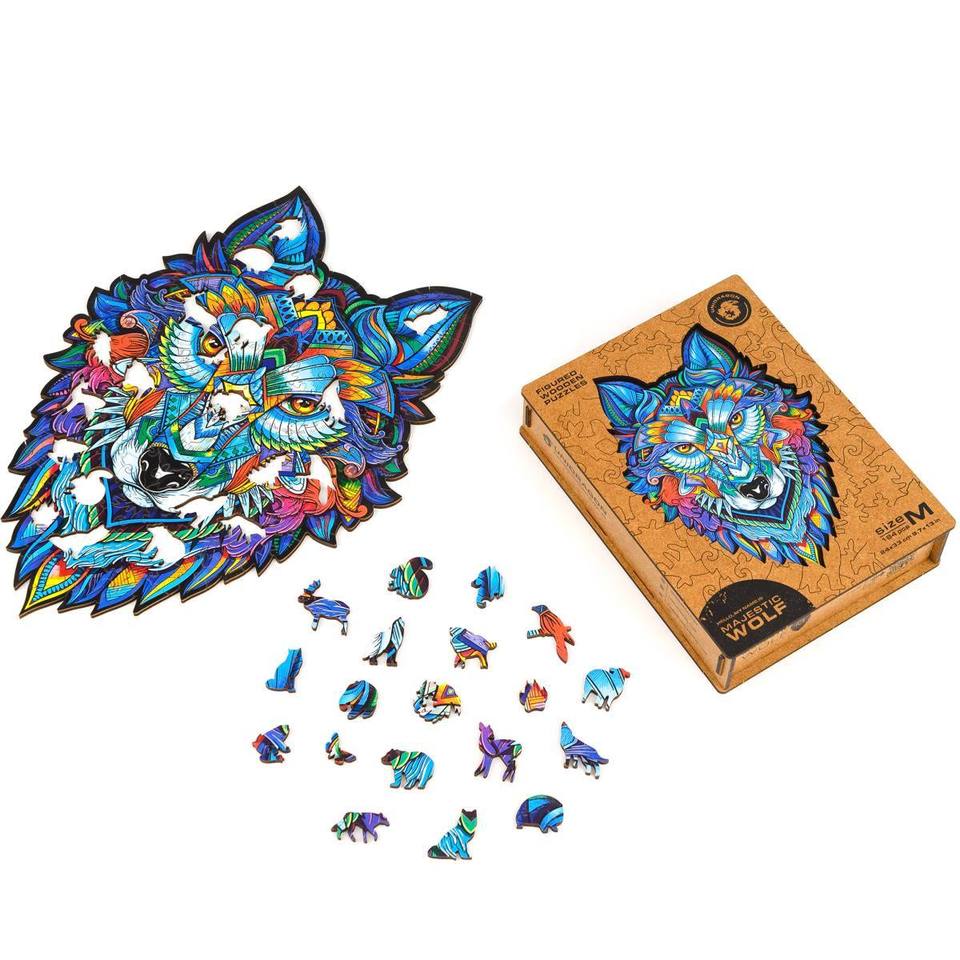 Interesting and Fun for both adults and children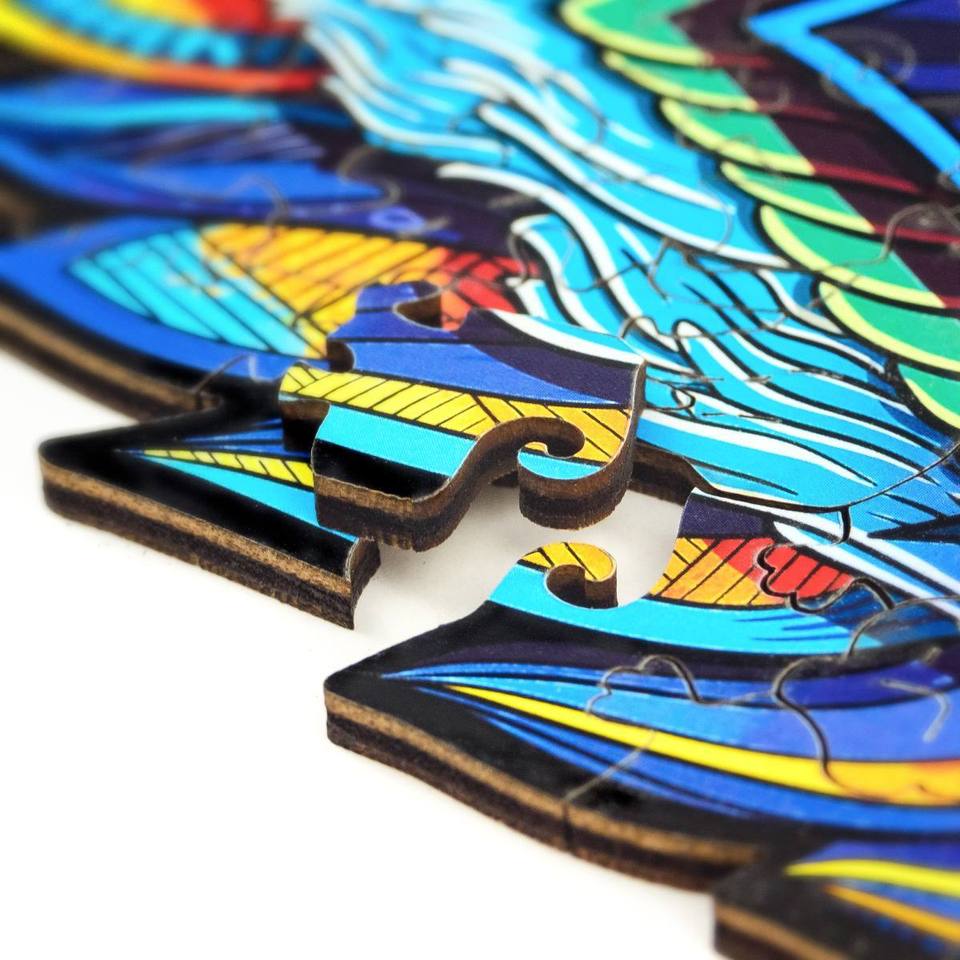 All parts of the puzzles are cut from HDF
Domestic US shipping 7-11 days(With Standard/Free Shipping)!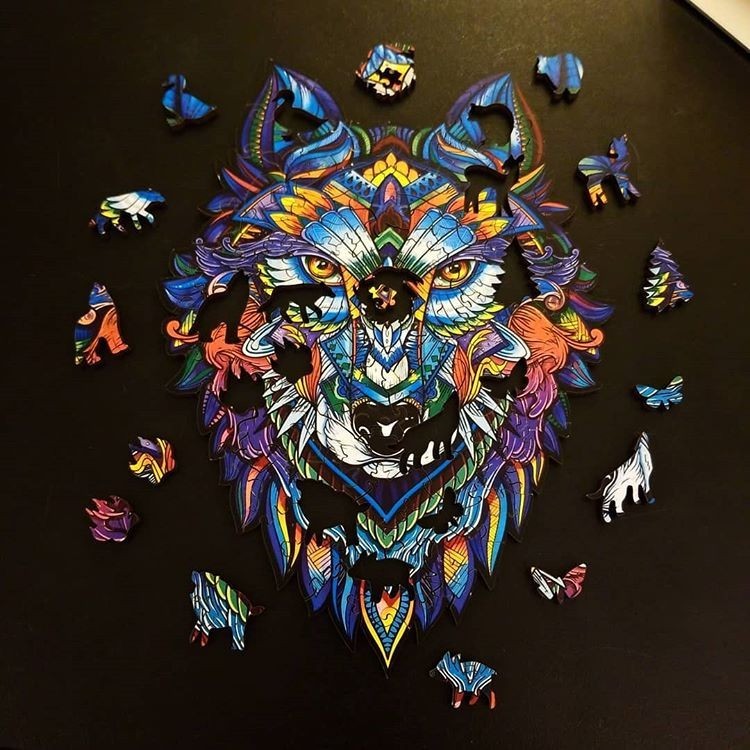 This is not just a puzzle — it is a wooden puzzle. It will be a great gift for both a child and an adult. 
The wolf's greatness is made up of his cunning and ferocity. Even the bear, when it sees the wolf's footprints, turns off the road. There will be no salvation for a deer or a boar; the leader will lead the family to prey. Until dawn, the flock will be fed, so it will live. The day is a time of rest and games. They can have fun with their brothers and admire the flight of a moth.
The majestic leader takes a nap in the shade. Only the old raven knows what's behind this nap. The new wooden puzzle will introduce you to a pack of wolves.
You will immerse yourself in the night world of the leader and his flock. You'll feel the forest atmosphere.
This exciting game is suitable for school children and adults.
King Size  – 41×30 cm (16.1×11.8 in – A3-size sheet) – 310 pcs – average complexity, age 14+, assembly time 4-6 hours.
Size M – 33×24 cm (13×9.7 in – A4-size sheet) – 184 pcs – average complexity, age 10+, assembly time 2-4 hours.
Size S – 24×17 cm (9.5×6.7 in – A5-size sheet) – 101 pcs – average complexity, age 7+, assembly time 1-2 hours.