Why Shop With Us?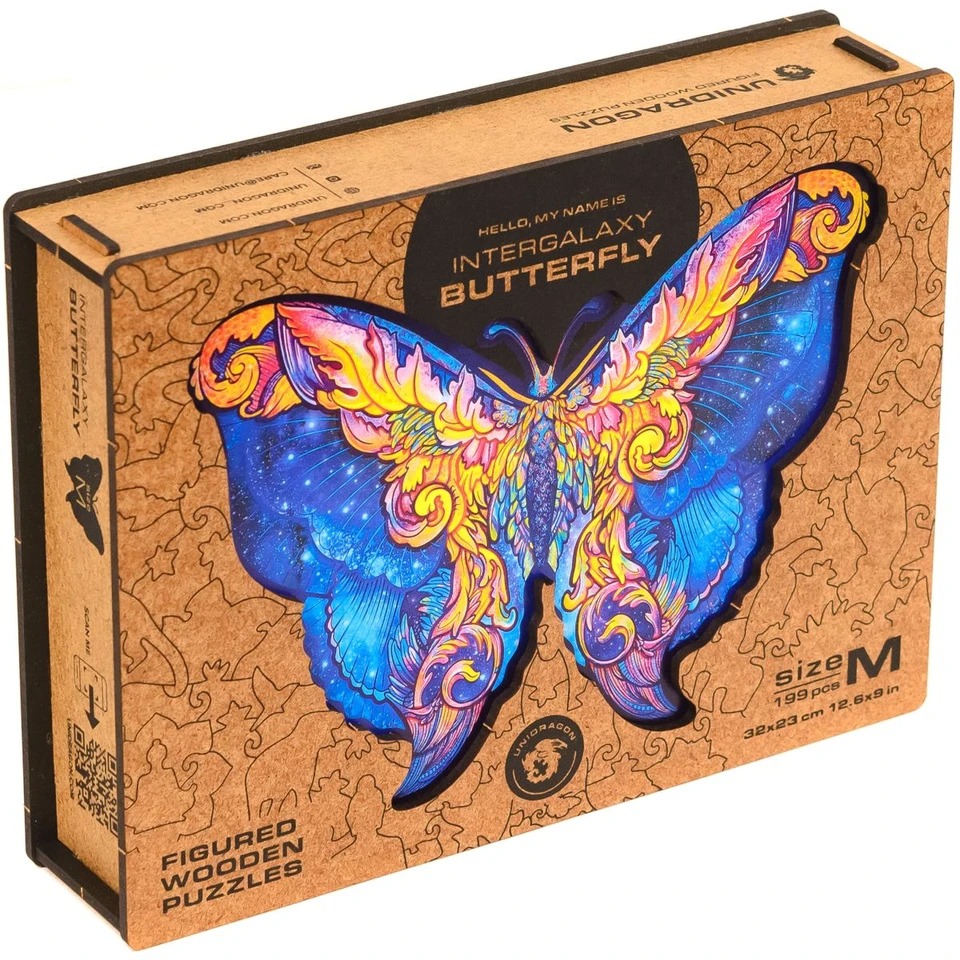 GREAT AS A GIFT
A gift that will surprise them and stay in their memory. Each puzzle is packed in a premium wooden gift box.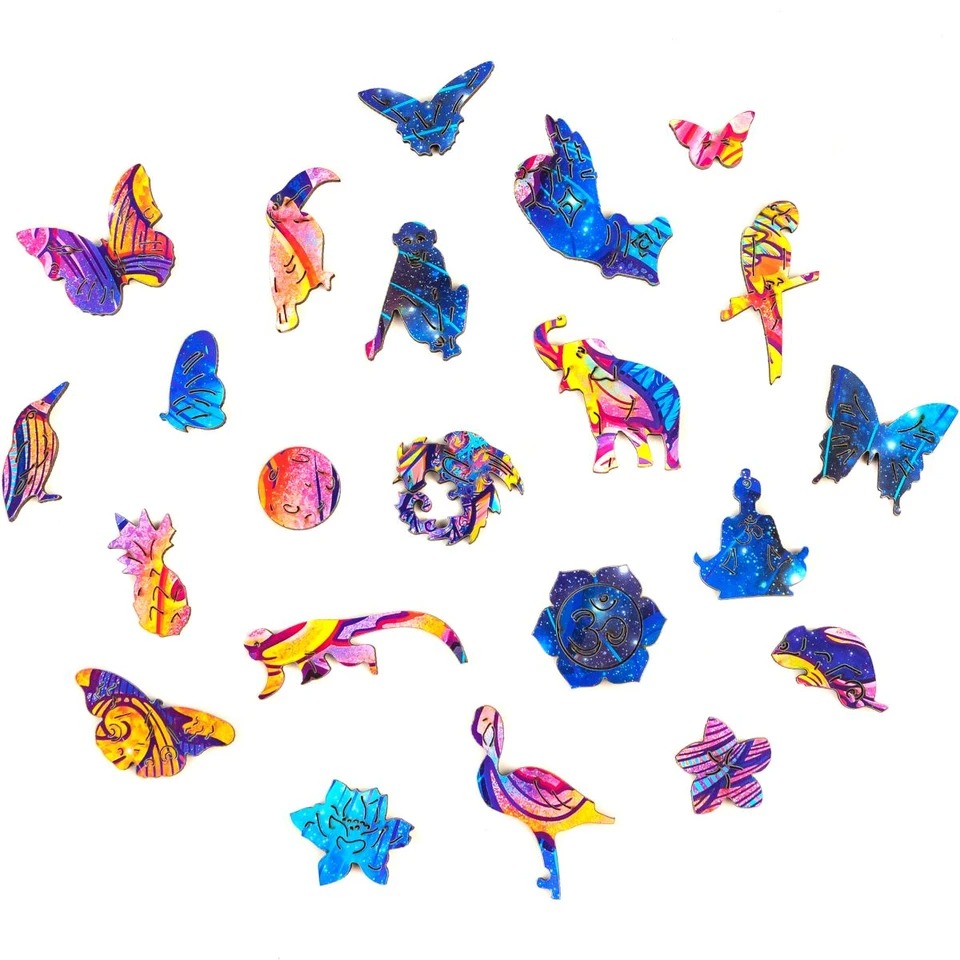 Each puzzle piece has its own unique shape. This is a highly complex assembly of 200 uniquely-shaped puzzles, similar to 1000 average cardboard puzzles in complexity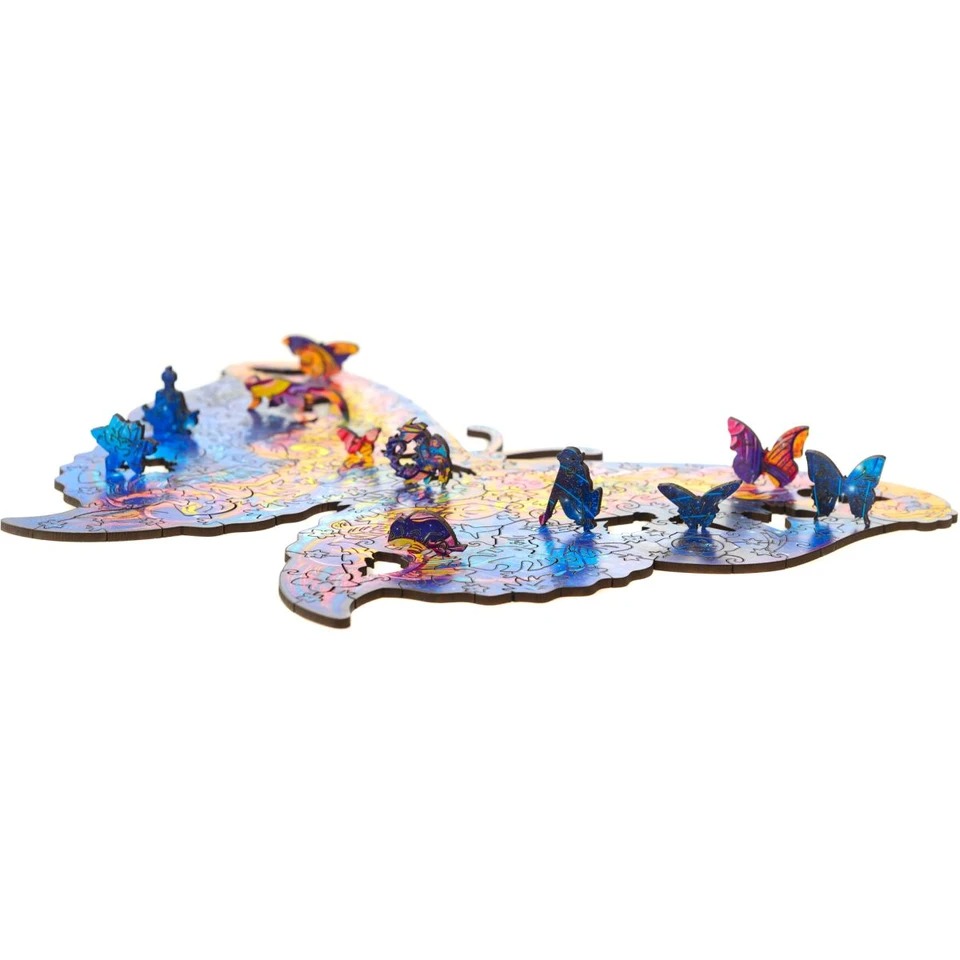 Interesting and Fun for both adults and children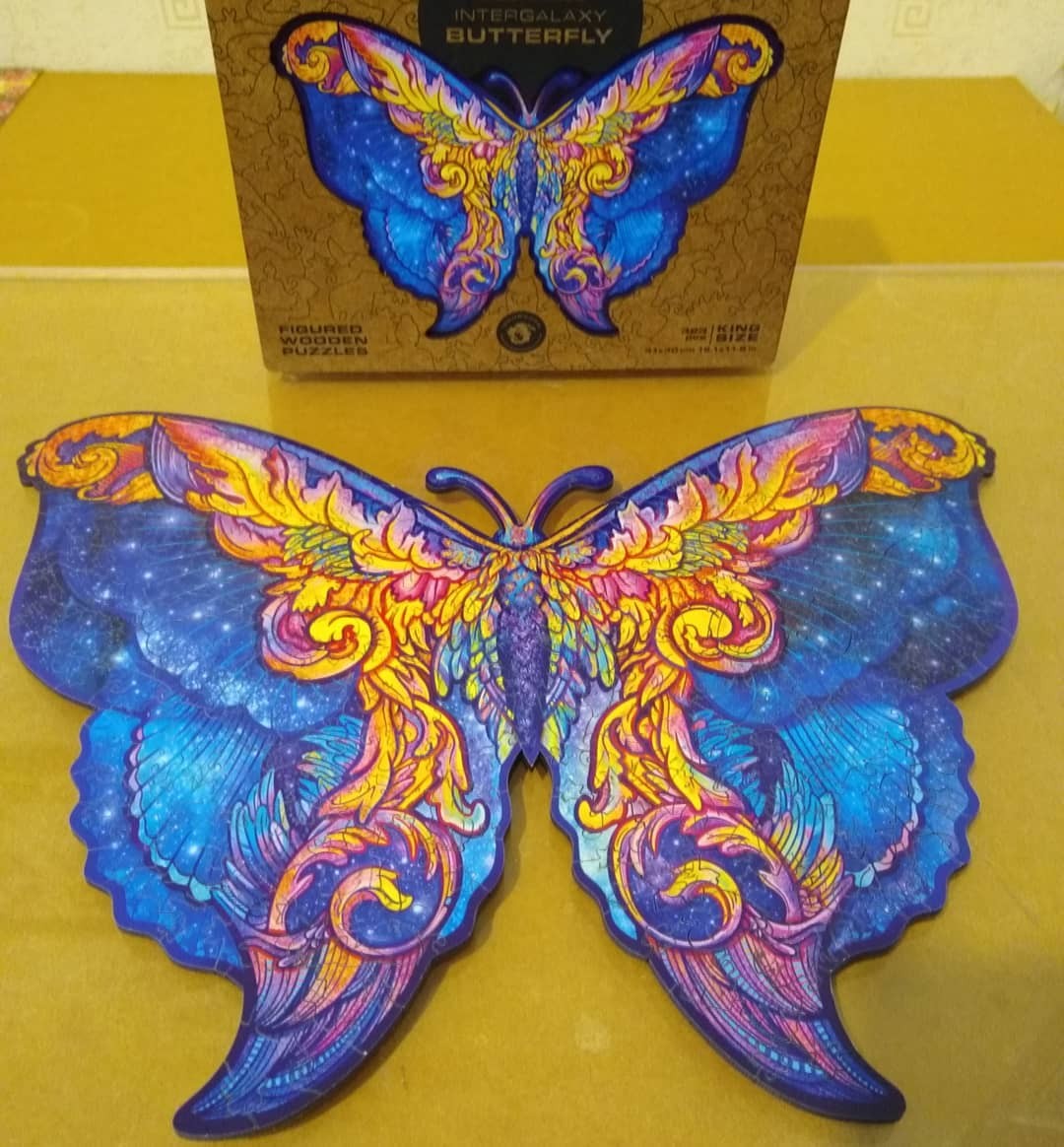 All parts of the puzzles are cut from HDF
Domestic US shipping 7-11 days(With Standard/Free Shipping)!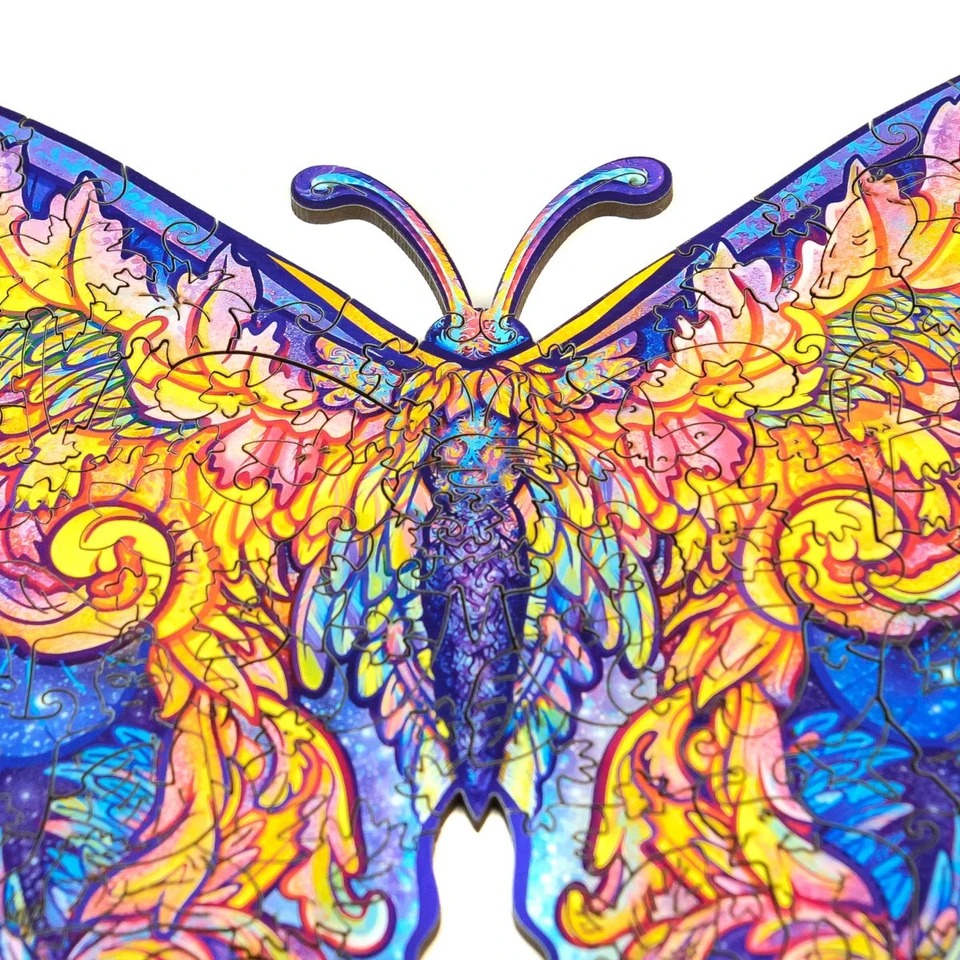 This is not just a puzzle — it is a wooden puzzle. It will be a great gift for both a child and an adult. 
The butterfly is a beautiful wooden puzzle.
Here you can meet butterflies, parrots, monkeys, toucans, and much more.
This exciting game is suitable for school children and adults.
King Size  – 40×31 cm (12.2×15.7 in – A3-size sheet) – 323 pcs – average complexity, age 14+, assembly time 4-6 hours.
Size M – 31×24 cm (9.7×12.5 in – A4-size sheet) – 199 pcs – average complexity, age 10+, assembly time 2-4 hours.
Size S – 20×16 cm (7.5×9.5 in – A5-size sheet) – 107 pcs – average complexity, age 7+, assembly time 1-2 hours.