Why Shop With Us?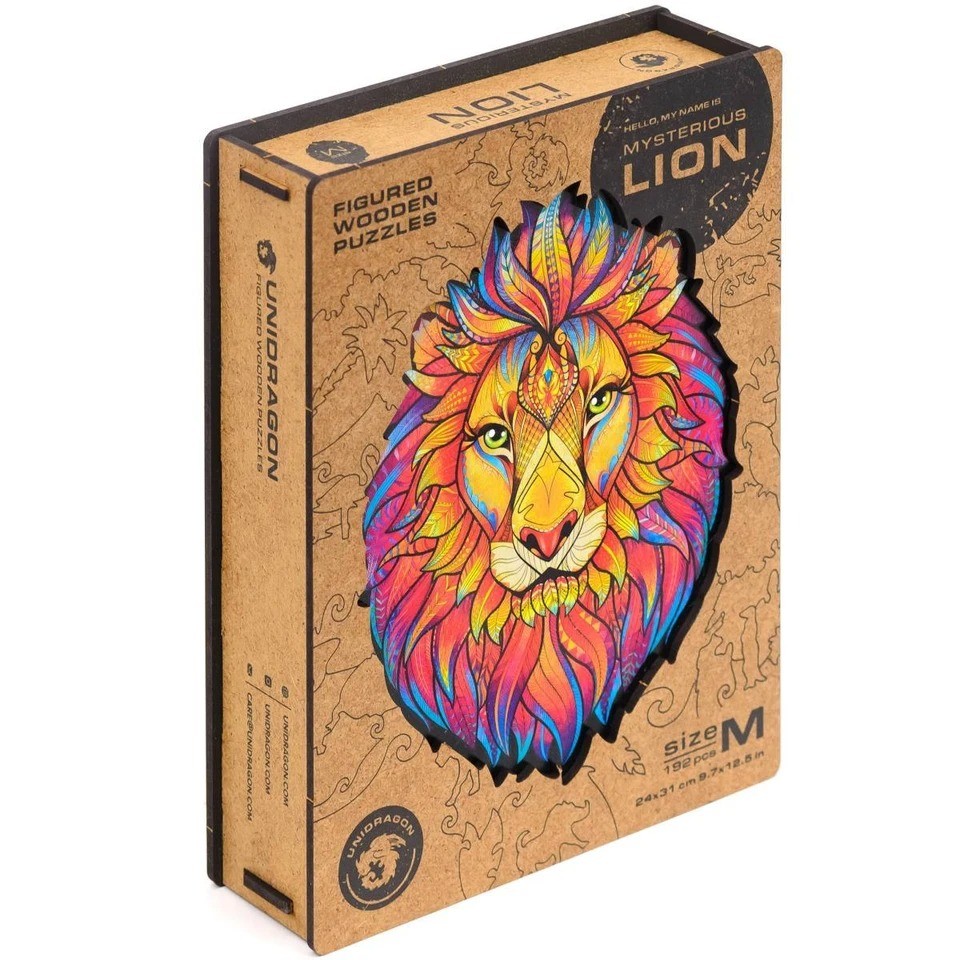 GREAT AS A GIFT
A gift that will surprise them and stay in their memory. Each puzzle is packed in a premium wooden gift box.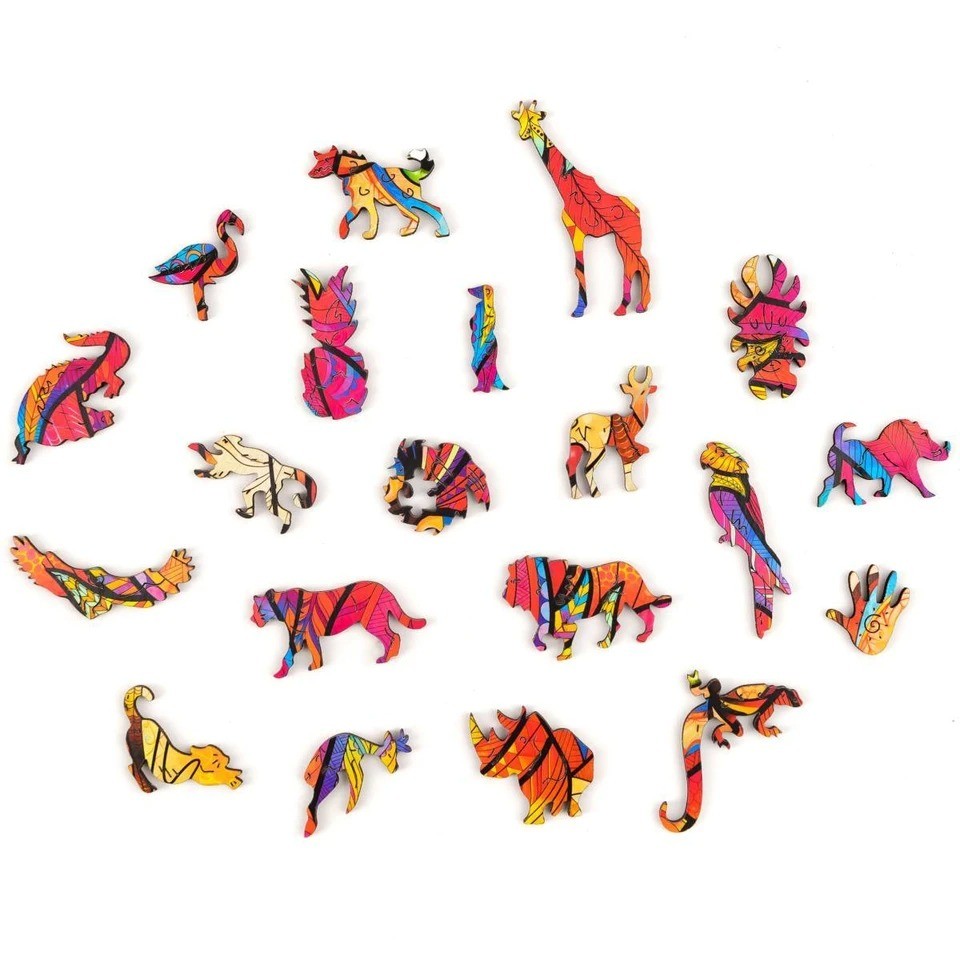 Each puzzle piece has its own unique shape. This is a highly complex assembly of 200 uniquely-shaped puzzles, similar to 1000 average cardboard puzzles in complexity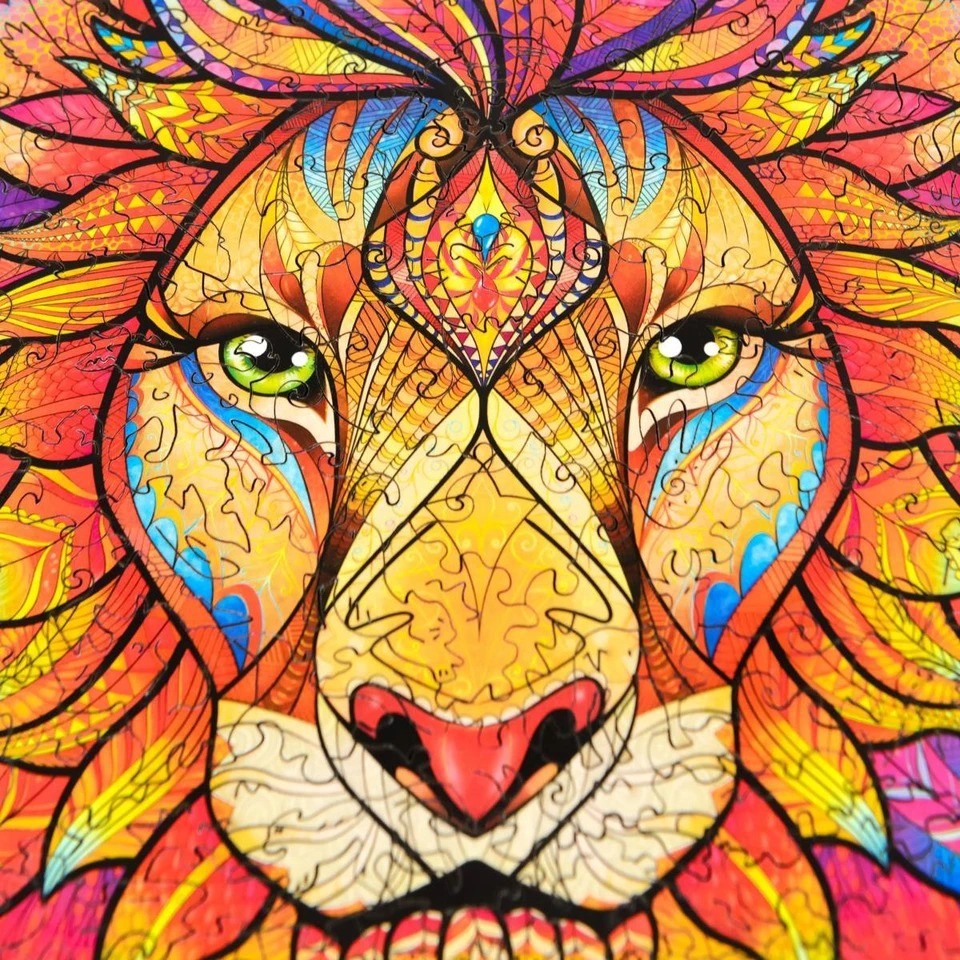 Interesting and Fun for both adults and children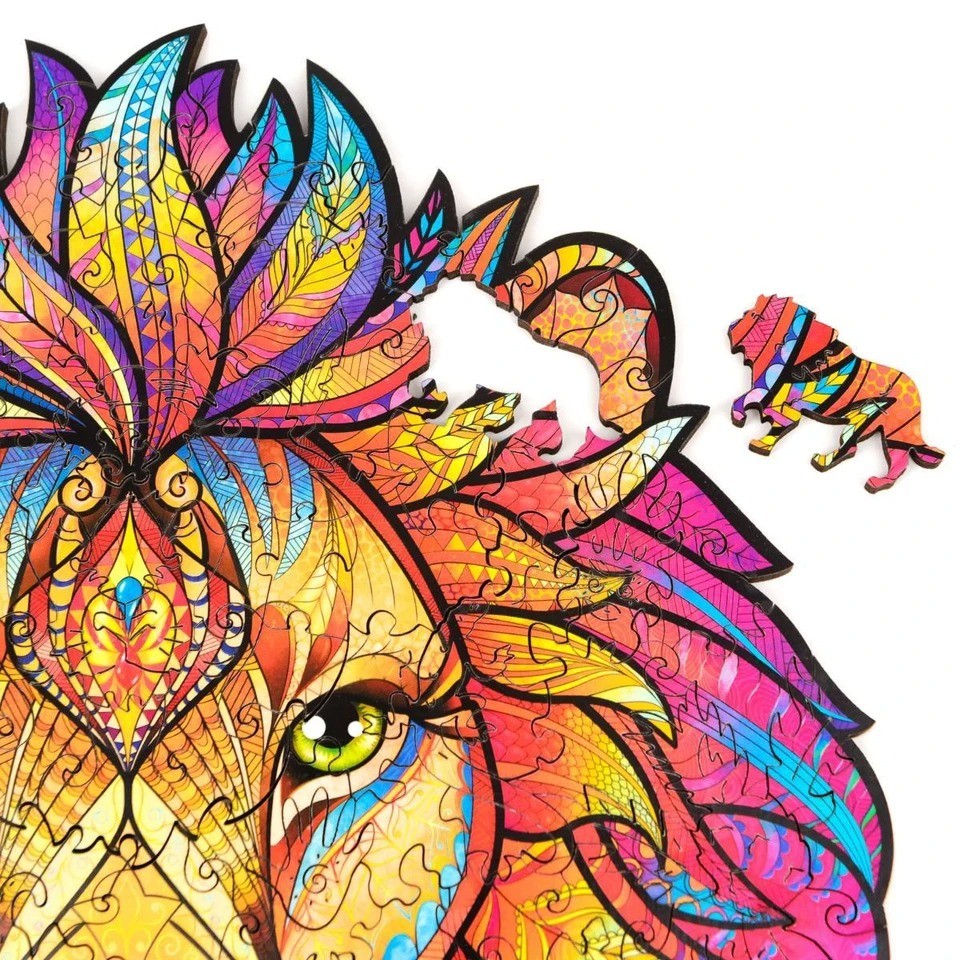 All parts of the puzzles are cut from HDF
Domestic US shipping 7-11 days(With Standard/Free Shipping)!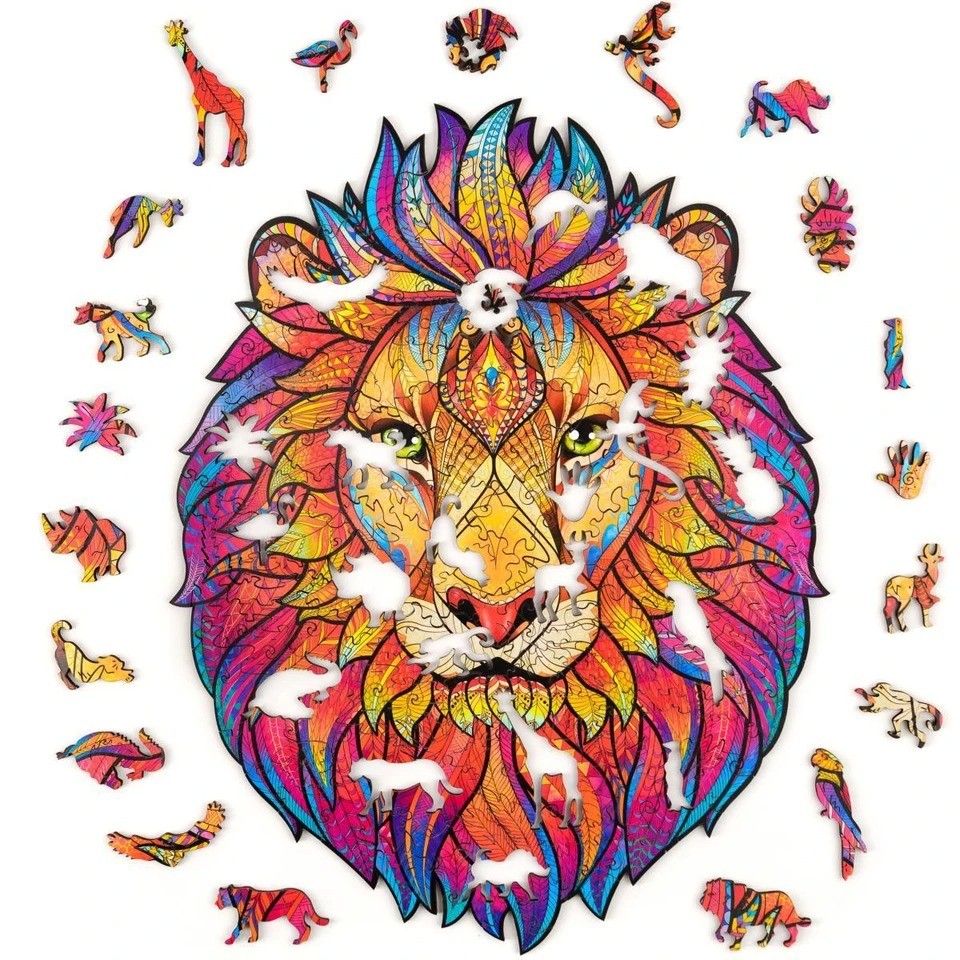 This is not just a puzzle — it is a wooden puzzle. It will be a great gift for both a child and an adult. 
The huge red sun slowly descends over the hot earth. This is his kingdom, from this rock to the horizon. He is the king here. Just look into his eyes; they are like molten gold. How much wisdom and knowledge there is in his eyes.
Strength and power are his companions. Because to survive in the African savannah is not easy. He is the king of animals—the Mysterious Lion.
His task is to maintain the circle of life. At sunset, life in these harsh lands is just beginning. Lionesses go hunting, hyenas laugh in the distance, and shy antelopes run. A watering rhino slowly steps, and even a hiding crocodile fears it. Loyal friends of Meerkat and Warthog live here, and they all have Hakuna Matata.
The wooden puzzle Mysterious Lion is filled with the spirit of Africa. In the mane of the lion are aboriginal masks, mysterious symbols, and, of course, the animals and birds themselves. The assembly of the puzzle will turn into an exciting journey to this hot continent.
This exciting game is suitable for school children and adults.
King Size  – 40×31 cm (12.2×15.7 in – A3-size sheet) – 327 pcs – average complexity, age 14+, assembly time 4-6 hours.
Size M – 31×24 cm (9.7×12.5 in – A4-size sheet) – 193 pcs – average complexity, age 10+, assembly time 2-4 hours.
Size S – 20×16 cm (7.5×9.5 in – A5-size sheet) – 100 pcs – average complexity, age 7+, assembly time 1-2 hours.