Why Shop With Us?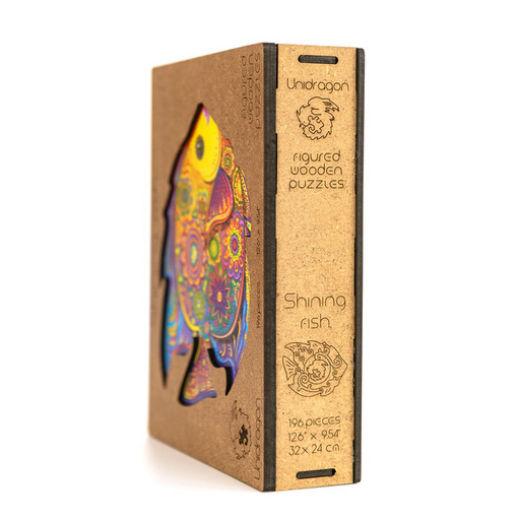 GREAT AS A GIFT
A gift that will surprise them and stay in their memory. Each puzzle is packed in a premium wooden gift box.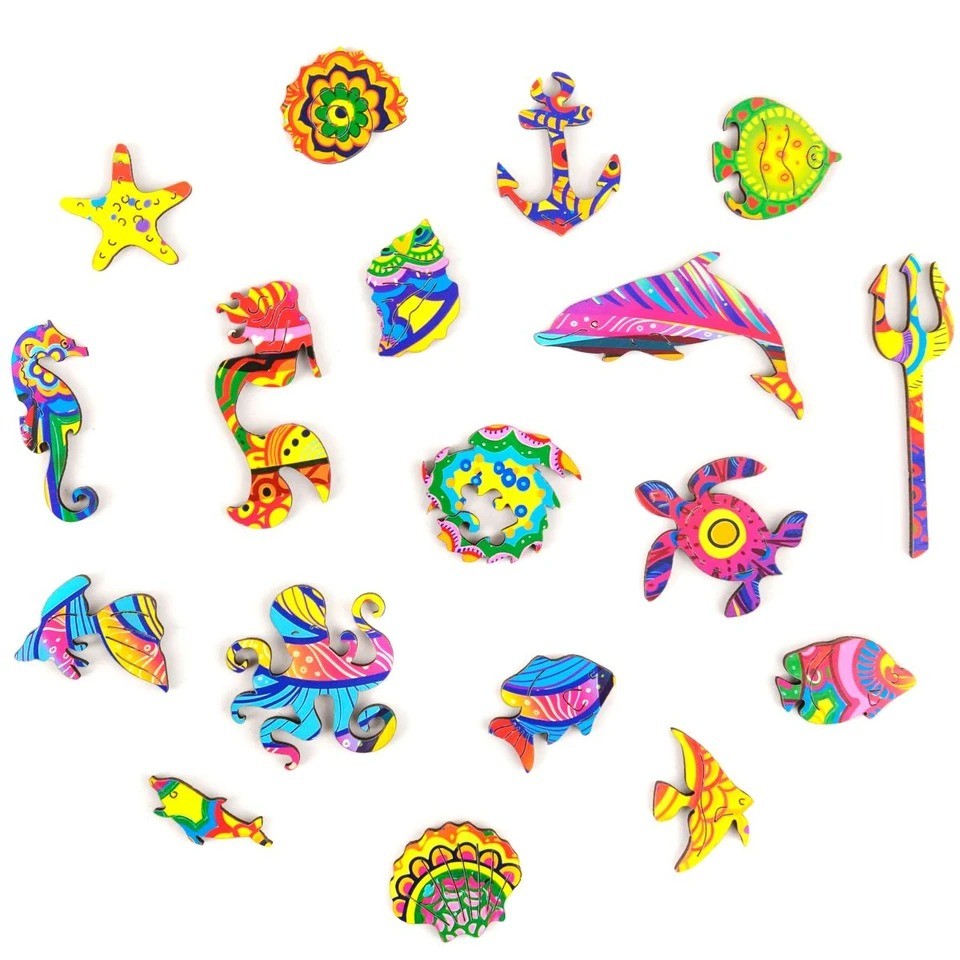 Each puzzle piece has its own unique shape. This is a highly complex assembly of 200 uniquely-shaped puzzles, similar to 1000 average cardboard puzzles in complexity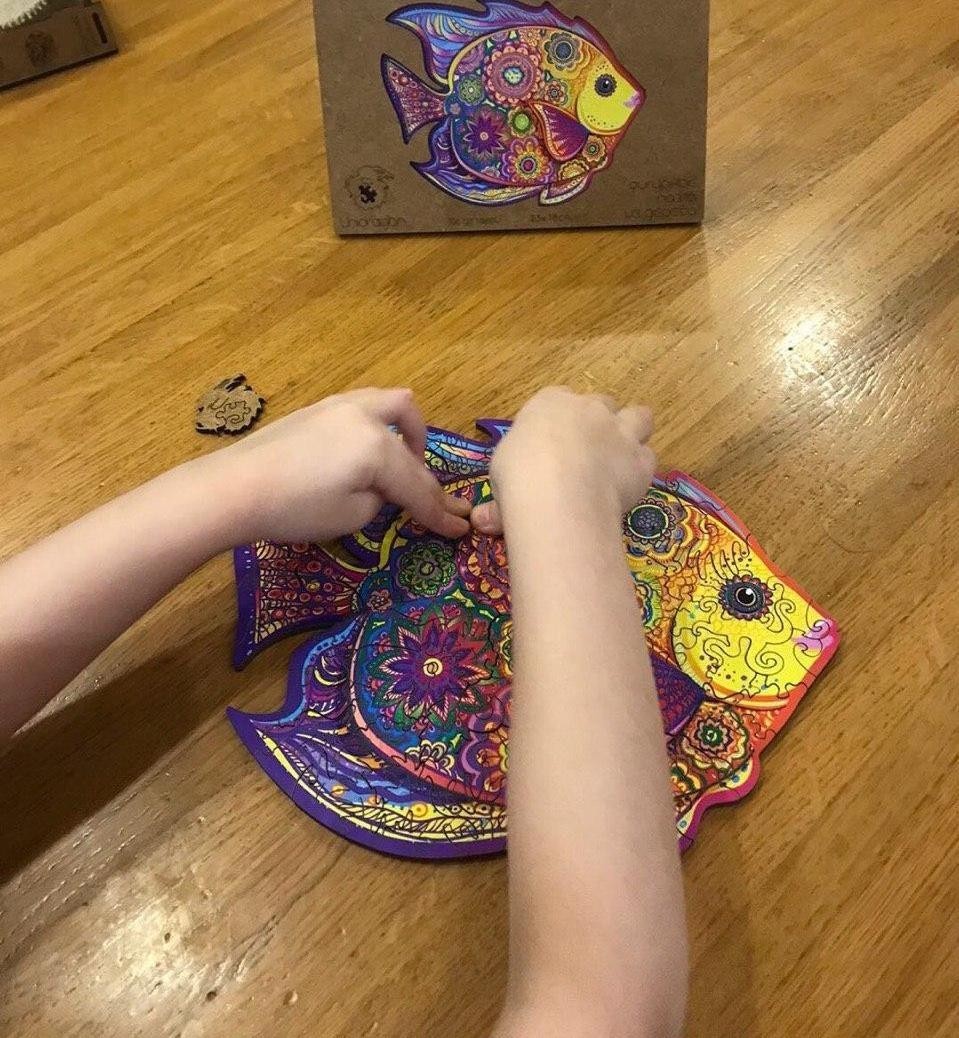 Interesting and Fun for both adults and children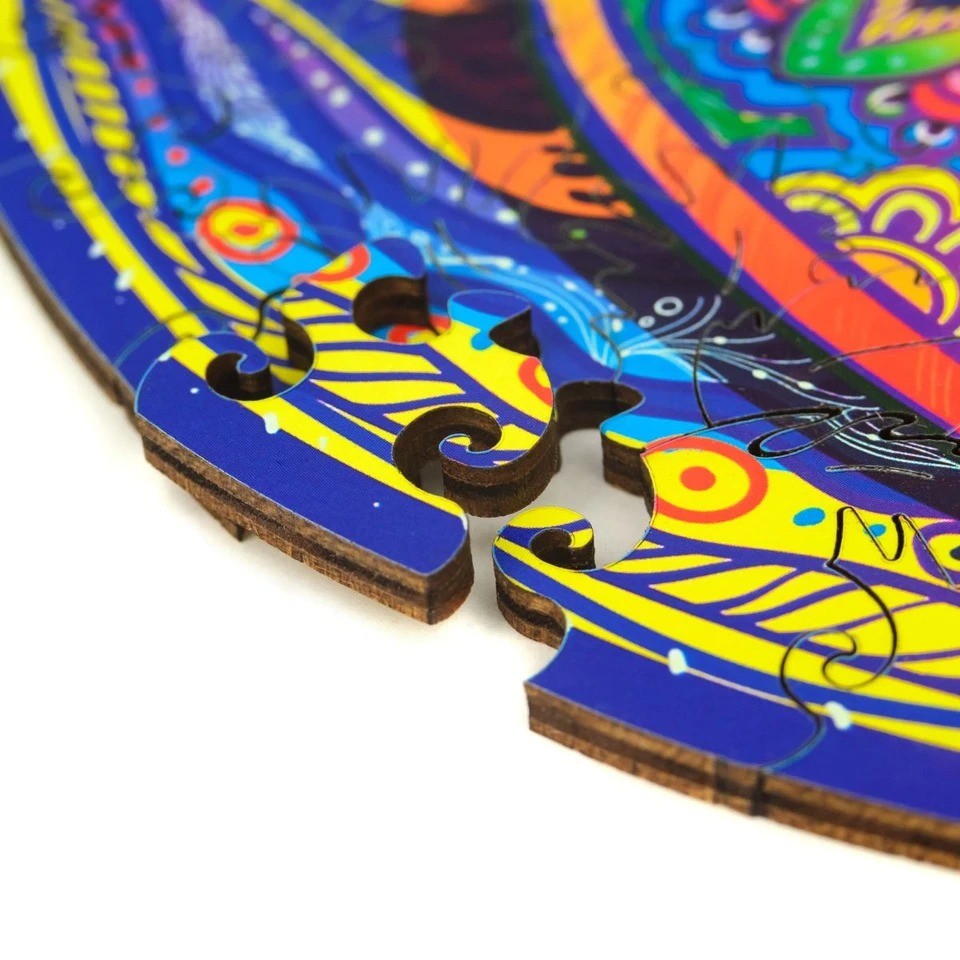 All parts of the puzzles are cut from HDF
Domestic US shipping 7-11 days(With Standard/Free Shipping)!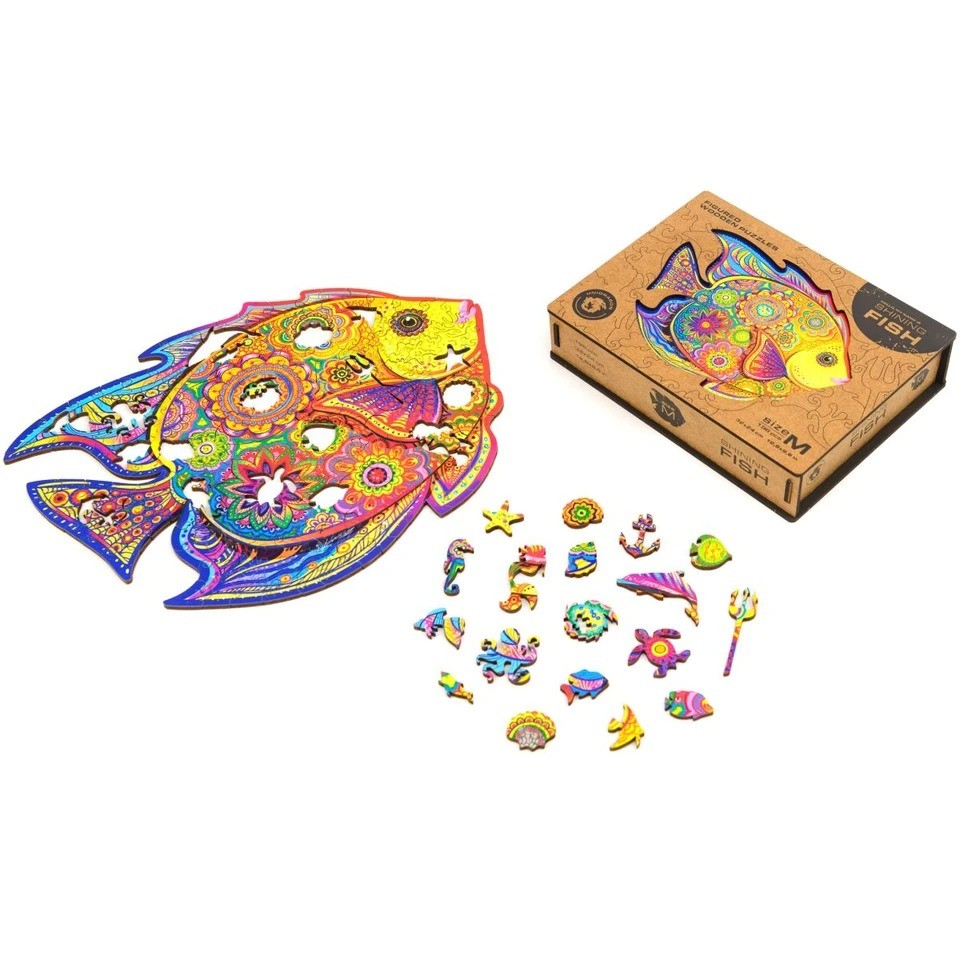 This is not just a puzzle — it is a wooden puzzle. It will be a great gift for both a child and an adult. 
Have you ever gone scuba diving? Have you seen the bright colors and unusual inhabitants of the marine reefs—the funny fish in corals and anemones? How does an octopus hide? Does it not hide? The new Unidragon puzzle "Shining Fish" will take you on an exciting journey to the seabed.
The rich colors and unusual patterns on our fish scales were specially designed by our illustrator.
The assembly will turn into an exciting game through which you become acquainted with the sea world.
Each figurine is unique. You will have an octopus, dolphin, turtle, and other marine life in your hands. You will become the owner of a real trident and meet the Little Mermaid. To complete the nautical story, you'll find sets of waves, corals, and more.
Traditionally, the shape of the finished puzzle complicates the assembly task.
This exciting game is suitable for school children and adults.
King Size  – 40×31 cm (15.7×12.2 in – A3-size sheet) – 331 pcs – average complexity, age 14+, assembly time 4-6 hours.
Size M – 32×24 cm (12.6×9.6 in – A4-size sheet) – 183 pcs – average complexity, age 10+, assembly time 2-4 hours.
Size S – 23×18 cm (9.1×7.1 in – A5-size sheet) – 97 pcs – average complexity, age 7+, assembly time 1-2 hours.